田原香
---
Background
Tian Yuan Xiang is a Taiwanese brand of chicken essence, which is a popular traditional remedy in Asia believed to improve cognitive functions. It is made from chicken extract and is primarily used by pregnant or post-pregnancy women, but can be used by anyone as a general health supplement.
Tian Yuan Xiang wants to expand its brand exposure and establish its brand identity by highlighting their unique benefits. All their products are produced from high quality chickens from Taiwanese farms and offers one of the highest nutritional values when compared to similar products. They are also great value for money. Tian Yuan Xiang hope to educate more consumers on the superior quality of their products and their competitive pricing when compared to larger competitors such as 王朝 and 御藥堂. These competitors currently hold a larger market share in Hong Kong and are more aggressive on the marketing front.
When it comes to health supplements, many consumers would conduct online research to find the most suitable products. Tian Yuen Xiang wants to improve their brand/product search engine visibility when consumers are searching for relevant keywords in Google HK and Yahoo HK.
Objectives
Expand Tian Yuan Xiang's general brand awareness and establish brand identity
Our Strategy
As the first step, we conduct various analyses and identified keywords that are driving consumers to the Tian Yuen Xian brand, as well key competitor sites. We found that a lot of the traffic is driven by chicken essence product related keywords such as '滴雞精功效' and '滴雞精推薦'. Our analysis also revealed that keywords related to a few well-established chicken essence brands such as '王朝滴雞精', '余仁生滴雞精' and '御藥堂滴雞精' also have significant search volume.
Based on these insights, we are now ready to draw up our "plan of attack'. Recommendations were made to Tian Yuen Xiang on a number of keyword groups to focus on generic keywords such as '滴雞精功效' and Tian Yuen Xian's own brand related keywords such as '田原香滴雞精'. Furthermore, to educate consumers about Tian Yuen Xiang's unique product benefits over its competitors, we took a bold move and recommended to optimize tor competitor brand related keywords such as '王朝滴雞精' and '余仁生滴雞精'.
The first stream of work is to optimize Tian Yuan Xiang's search engine visibility when consumers are searching for general chicken essence product related keywords and Tian Yuan Xiang own brand keywords. We want to focus on keywords that can cover all stages in a consumer search behavior, from when they have little knowledge of the chicken essence product, to when they are comparing different chick essence brands and making their purchasing decision.
Once the target keywords were decided, we created various blogs and articles on topics such as 'nutritionist's view the benefits of chicken essence for pregnant woman', which included relevant keywords. These were then published on 3rd party platforms such as TOPBEAUTY and 媽咪幫, and were also optimized to be search engine friendly. Tian Yuen Xiang's search engine visibility improved significantly after the initial few months of concerted efforts.
Our second stream of work – our bold strategy of optimizing competitor brand related keywords was challenging. As there is significant search demand against a few more established chicken essence brands such as 王朝 and 余仁生, we hoped to redirect some of this traffic to Tian Yuen Xiang. To achieve this, we created articles comparing Tian Yuen Xiang's products against these key competitor brands, to showcase Tian Yuen Xiang products' unique benefits.
Optimizing for competitors' keywords was a bold move, and it worked. These product comparison articles successfully introduced the Tian Yuen Xiang brand to a large portion of consumers who were originally searching for competitors' brand names.
The Results
Achieved 243% of search engine ranking KPI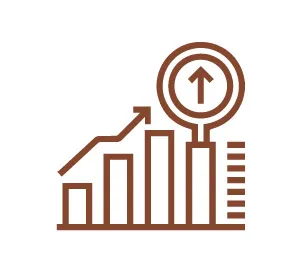 Search engine visibility improved by 50% compared to the previous year