HKCC
---
Background
The Hong Kong Competition Commission (HKCC) is committed to promoting a competitive environment that is conducive to the free flow of trade, efficiency and innovation that brings more choices and better quality and prices of goods and services to consumers.
The HKCC wants more consumers to understand their role and functionality as a government department and how they can help consumers with anti-competition related issues. They want to achieve this by expanding their brand exposure and understanding on social media, using their Facebook page: 競爭「商」白線 and their Instagram page. They came to us to discuss ways to optimize their brand performance on Facebook and Instagram.
HKCC has come to us with some specific goals, in particular to increase the number of fans and engagements on their social media pages.
Objectives
Increase number of fans on 競爭「商」白線 Facebook page and Instagram page
Increase social post reach and engagements
Our Strategy
Before we can confidently take on the management of HKCC's Facebook and Instagram pages, we need to know the current performance of these channels and how they compare to other competition and relevant bodies. We used social listening techniques and our various social marketing audits and investigate issues such as: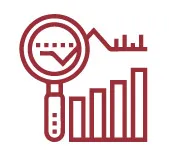 What is the trend of the HKCC's brand mention in social media?
No. of positive mentions on social media vs. negative mentions
Fans engagement trend analysis
Now with the right information on hand, we made our recommendations to HKCC. These recommendations include a detailed social content runway with a breakdown of planned social posts by different themes and topics. HKCC agreed with most of our recommendations, KPIs and ways-of-working were also aligned. We then officially took on the management of their Facebook and Instagram pages.
HKCC's core message is about fair competition and the laws and regulations around anti-competitive conducts. This is a serious message, but not one that can easily resonate with most everyday consumers. To overcome this challenge, we've developed creative feeds such as interactive games and online stories using ideas from popular movies, trending social topics, and latest festivals. This made it easier for the everyday consumers to resonate with our message, and successfully increased 'likes', 'comments' and 'shares'.
Best Performing Facebook feeds:
Best Performing Instagram Feeds:
To incentivize visitors to visit the HKCC's Facebook and Instagram pages, WhatsApp sticks with various posts have also been created. Our fans told us that they really liked these.
WhatsApp stickers:
The Results
Total fans grow from 2K to 8K within one year
Average post reach of each month is 120,000+
Average Engagement Rate: 6.5%
2K downloads of the WhatsApp stickers